On Saturday we were on our last trip in Italy – in Venice. We were there at 12 am. There were more tourists than in Florence or Bologna. Venice is beautiful, I really liked the buildings and churches. As usual we had an hour of free time so we went to buy souvenirs, but I bought only magnets. At 1 pm we went for dinner. For dinner we got pasta with meat and mushrooms. The next dish was meat with lemon sauce and chips. For me it was yummy, but the girls didn't like it. For dessert we got lemon ice cream – it was really deliciouse!
After dinner we went to the Piazza San Marco to meet the guide. The guide was an Italian who graduated Polish philology. She spoke very nice in Polish.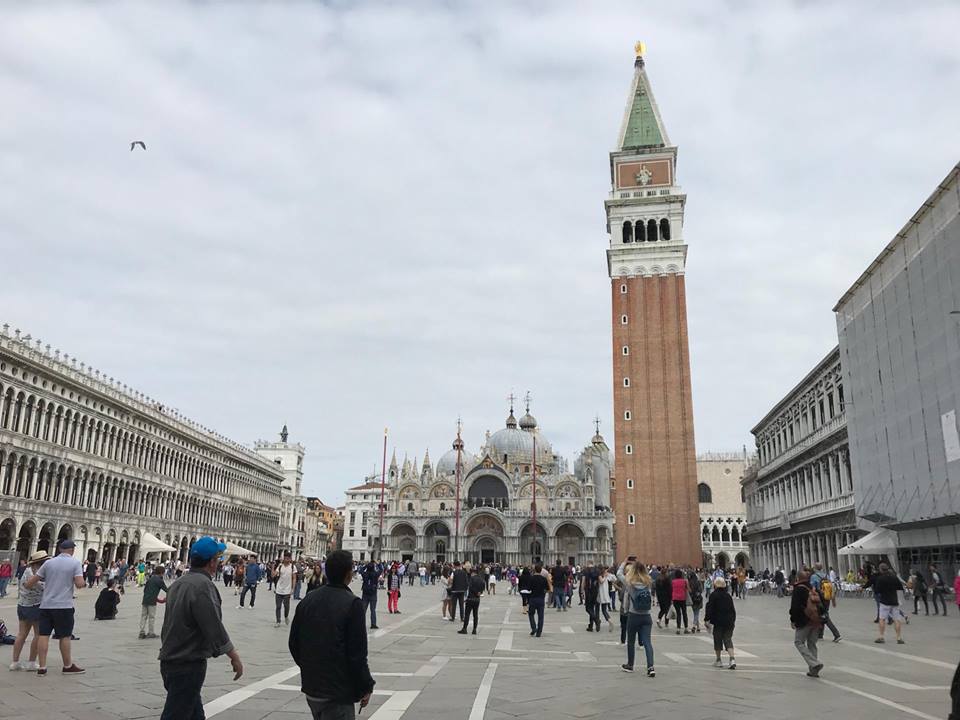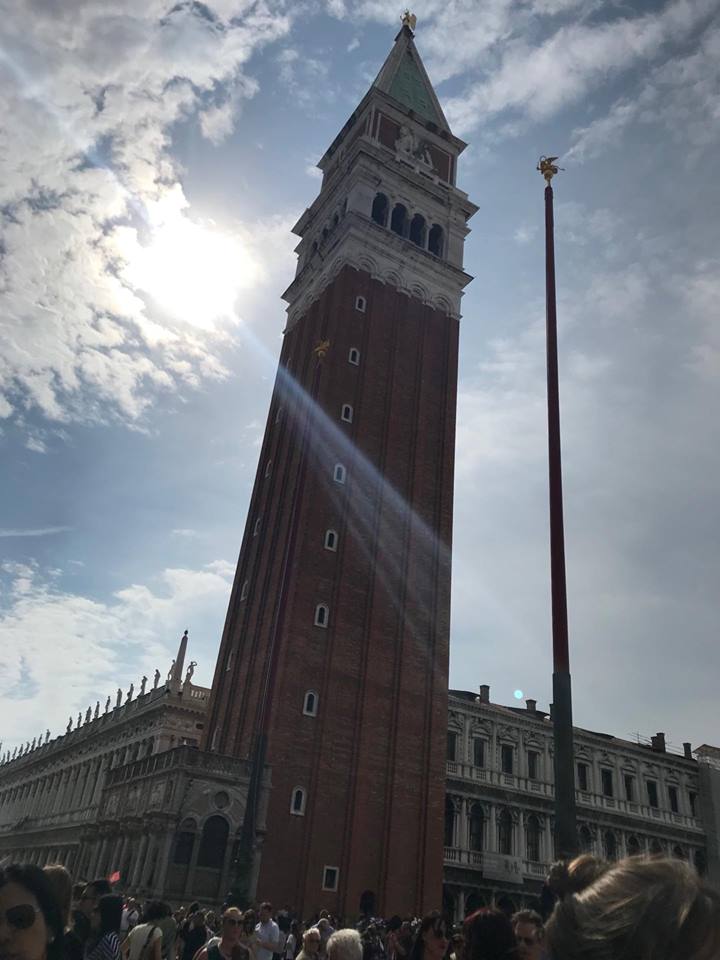 The square was really beautiful and huge. The guide told us some words about Venice and the square. Soon, we went to the Basilica of Saint Marco. The Basilica was gorgerous, I liked the most the drawings on the ceilings. I regret that I couldn't take a picture inside.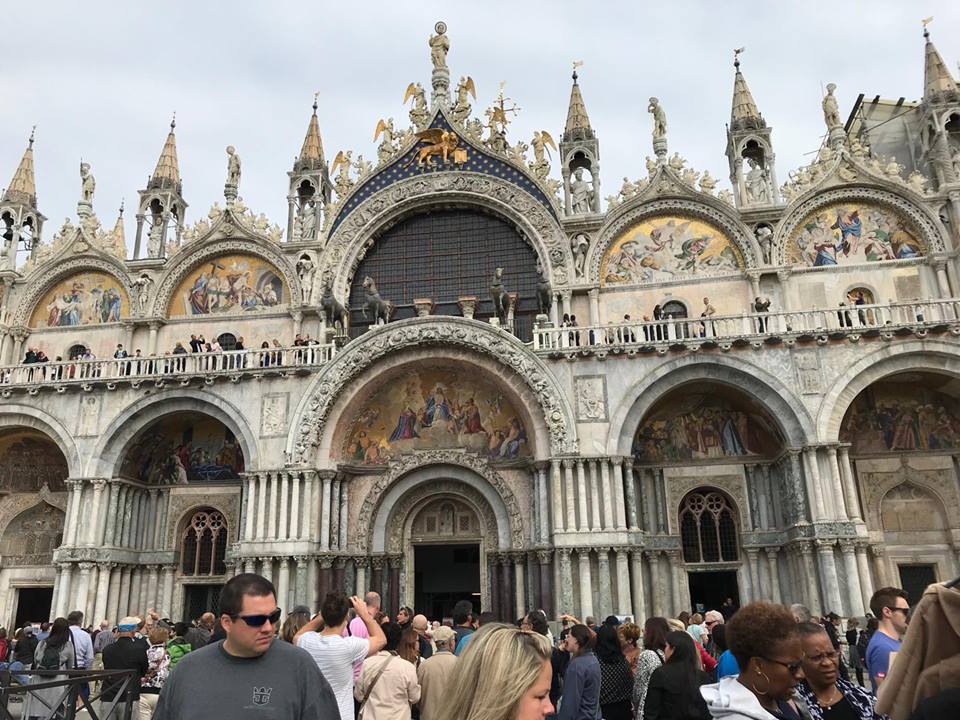 Then we walked the narrow streets of Venice and we watched the canals and gondolas. The curious fact is that the gondolist can only become a native Venetian.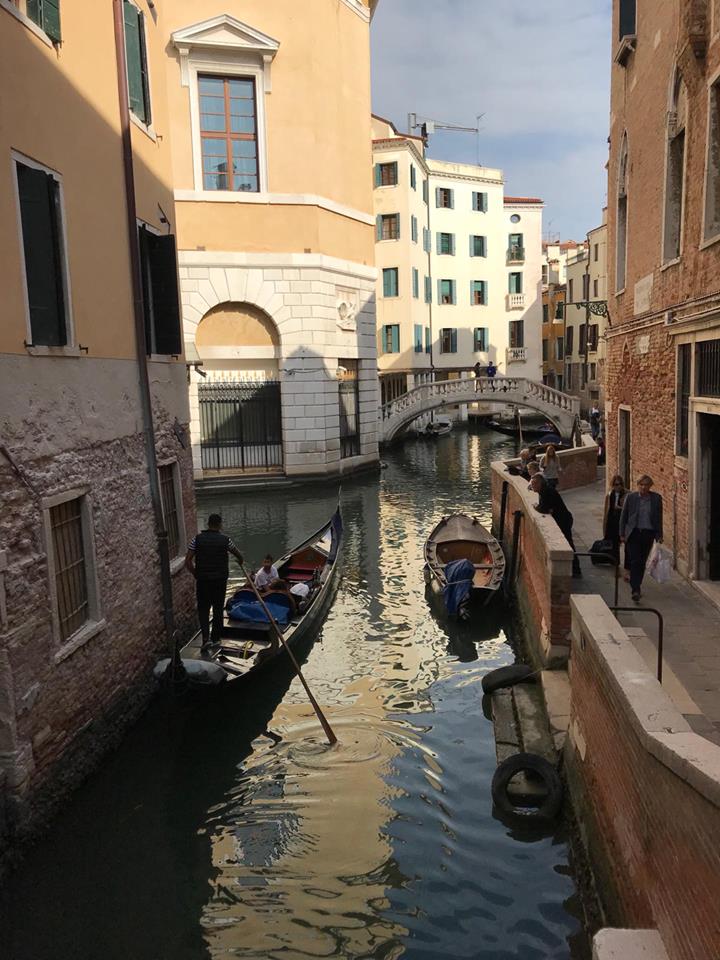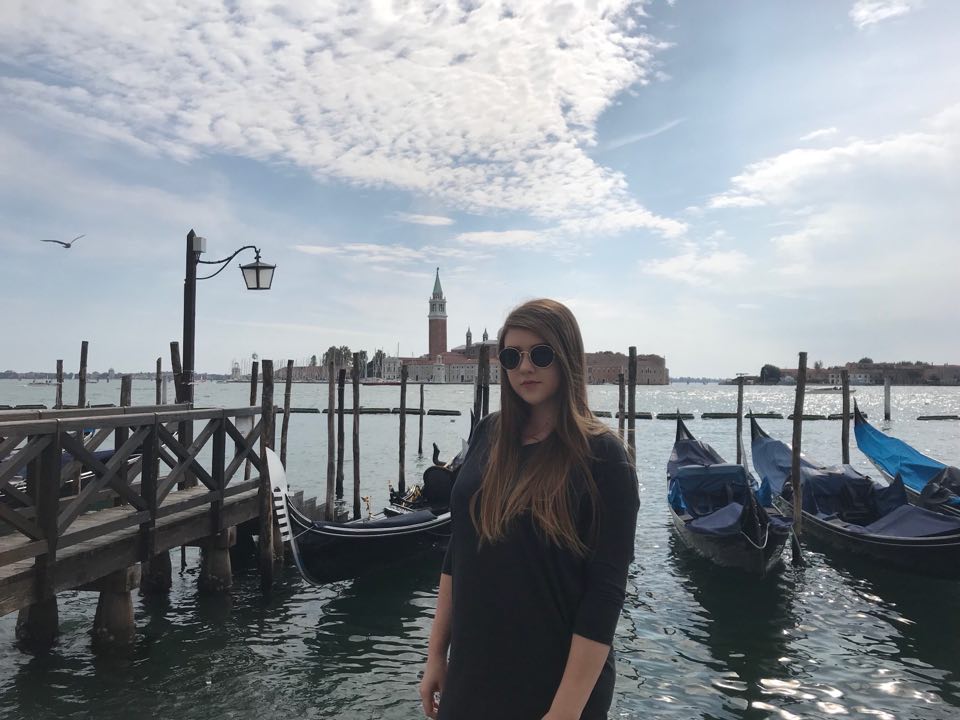 Later we went to Rialto Bridge and the guide told us some words about this bridge. Our tour was ended, we had another hour of free time to make our own pictures. We had return train at 5.30 pm.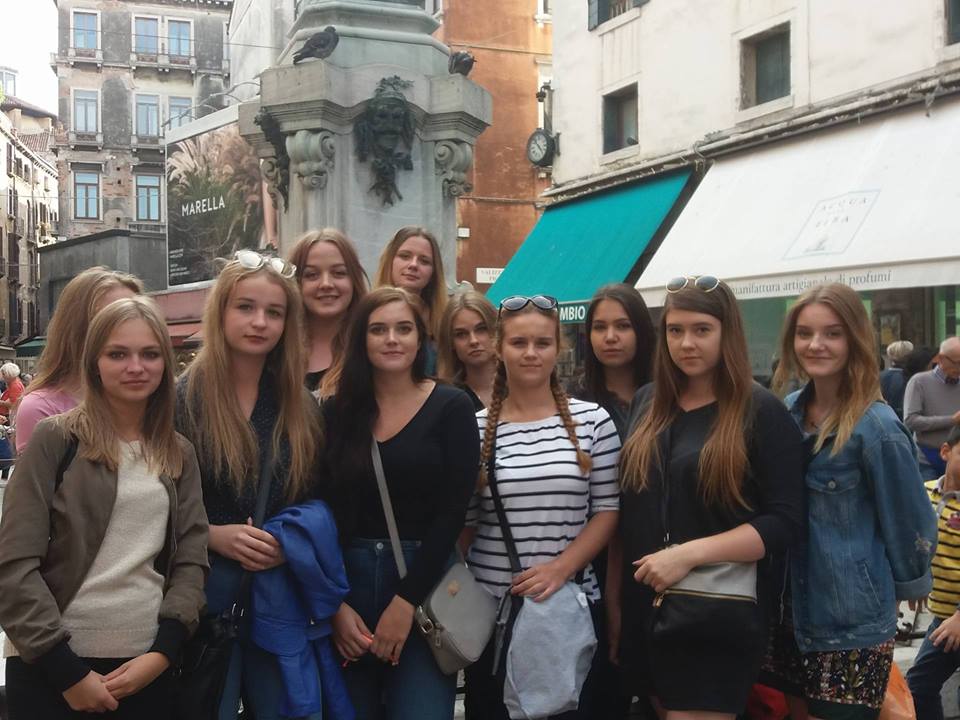 I like Venice the most of all the tours, I hope I will come back here in the future.